Welcome To
Our Mountain Brook Office

3928 Montclair Rd #120
Mountain Brook, AL 35213

HOURS OF OPERATION
MON: 7:00 a.m. – 5:00 p.m.
TUE: 7:00 a.m. – 5:00 p.m.
WED: 7:00 a.m. – 5:00 p.m.
THU: 7:00 a.m. – 5:00 p.m.
FRI: CLOSED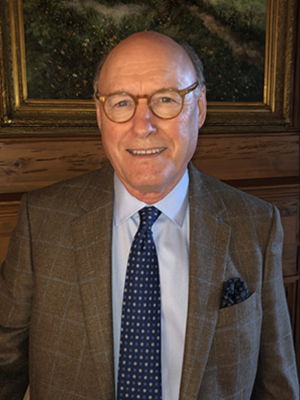 Dr. Roger Smith has been providing restorative and cosmetic dental care to the Birmingham and Mountain Brook communities for over 40 years. He received his Bachelor of Science degree from the University of Alabama at Birmingham in 1981. He graduated from the UAB School of Dentistry, earning his Doctor of Dental Medicine. To continue his training, Dr. Smith completed a Hospital Dentistry Residency in General Dentistry at UAB hospital as well as a Residency in Prosthodontics at the Veterans Affairs Medical Center in Birmingham. As a former part-time clinical instructor at UAB School of Dentistry, Dr. Smith has been a mentor to young dentists.
He is an active member of the Birmingham District Dental Society, American Dental Association, and American Academy of Implant Dentistry. Dr. Smith continually seeks out Continuing Education courses that will help him keep up with the latest technologies and advances in Dentistry, in order to better serve the needs of his patients.
Dr. Maggie Leeds was born in Vermont but has been a Birmingham resident since she was 2.
She went to Spring Hill College in Mobile for undergraduate studies where she majored in Biology.
Dr. Leeds was a dental assistant in Birmingham for 3 years before earning her DMD at the Medical University of South Carolina (MUSC) in Charleston. She received an award at graduation for excellence in restorative dentistry. During her time at MUSC, she went on a mission trip to Ecuador working with patients with no access to dental care and looks forward to volunteering her services in the future to underserved communities.
In her spare time, Dr. Leeds enjoys activities such as tennis, hiking, and exercise. She loves cooking breakfast foods and spending time with her family and friends.
Click the button below to request an appointment with the professionals at StoneCreek Dental Care and take the first step toward a beautiful, healthy smile!