Welcome
To Our Mulberry Street Office

1901 Mulberry St Montgomery,
AL 36106

HOURS OF OPERATION
MON: 8:00 a.m. – 5:00 p.m.
TUE: 8:00 a.m. – 5:00 p.m.
WED: 8:00 a.m. – 5:00 p.m.
THU: 8:00 a.m. – 5:00 p.m.
FRI: CLOSED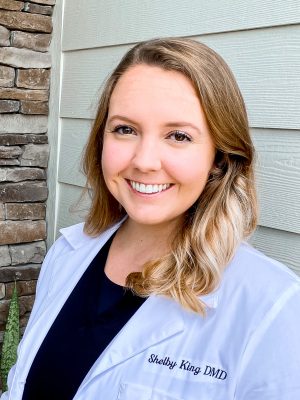 Dr. Shelby King grew up in Montgomery, Alabama where she attended Trinity Presbyterian School. She received her Bachelor of Science degree in Biomedical Sciences from Auburn University where she graduated Magna Cum Laude.
Dr. King graduated from the University of Alabama at Birmingham's School of Dentistry in 2019.
In her free time, Dr. King enjoys spending time with her friends and family, gardening, sewing and playing with her two dogs, Rudy and Penny.
Click the button below to request an appointment with the professionals at StoneCreek Dental Care and take the first step toward a beautiful, healthy smile!