Welcome
To Our Homewood Office

112 Broadway Street
Homewood, AL 35209

HOURS OF OPERATION
MON: 7:30 a.m. – 4:30 p.m.
TUE: 7:30 a.m. – 4:30 p.m.
WED: 7:30 a.m. – 4:30 p.m.
THU: 7:30 a.m. – 4:30 p.m.
FRI: CLOSED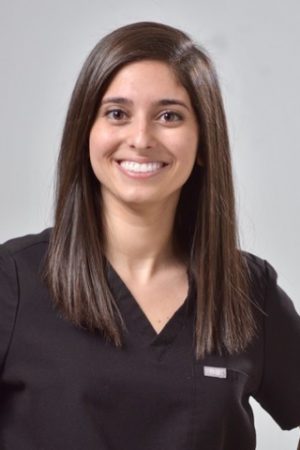 Dr. Michelle Abouhaidar is an Alabama-native who was born and raised in the Birmingham area.
She completed her undergraduate studies at UAB and went on to earn her DMD degree from UAB's School of Dentistry in 2019.
After dental school, she continued her education at the University of Arkansas for Medical Sciences where she completed a General Practice Residency.
During her time in Little Rock, Dr. Michelle received advanced training in many areas of general dentistry including endodontics, implantology, treating medically compromised patients, and pediatric dentistry.
In her spare time, Dr. Michelle serves as an adjunct faculty member at the UAMS General Practice Residency and enjoys hiking and spending time with her family and friends.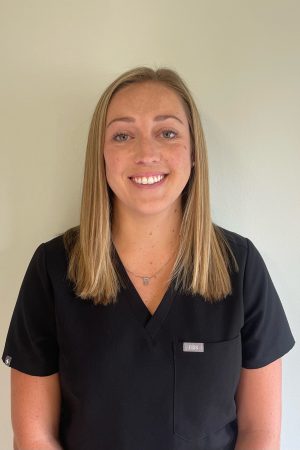 Dr. Maggie Leeds was born in Vermont but has been a Birmingham resident since she was 2.
She went to Spring Hill College in Mobile for undergraduate studies where she majored in Biology.
Dr. Leeds was a dental assistant in Birmingham for 3 years before earning her DMD at the Medical University of South Carolina (MUSC) in Charleston. She received an award at graduation for excellence in restorative dentistry. During her time at MUSC, she went on a mission trip to Ecuador working with patients with no access to dental care and looks forward to volunteering her services in the future to underserved communities.
In her spare time, Dr. Leeds enjoys activities such as tennis, hiking, and exercise. She loves cooking breakfast foods and spending time with her family and friends.
Click the button below to request an appointment with the professionals at StoneCreek Dental Care and take the first step toward a beautiful, healthy smile!