Welcome
To Our Alabaster Office

1130 1st St N
Alabaster, AL 35007

HOURS OF OPERATION
MON: 8:00 a.m. – 5:00 p.m.
TUE: 8:00 a.m. – 5:00 p.m.
WED: 8:00 a.m. – 5:00 p.m.
THU: 8:00 a.m. – 5:00 p.m.
FRI: CLOSED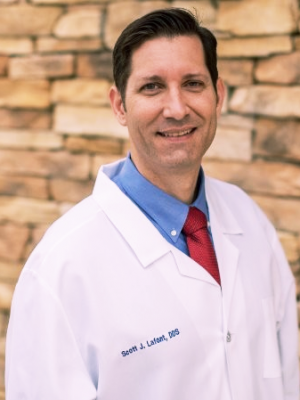 Dr. Scott Lafont retired from the US Air Force in 2016 after 20 years of faithful service to his country. He received his Bachelor's Degree in Biological Sciences then was accepted to the Louisiana State University School of Dentistry. Dr. Lafont graduated in 2002 with a D.D.S. degree, as a Doctor of Dental Surgery. He holds to high standards of ethical treatment for all patients. Dr. Lafont is proud to help others by relieving pain, eradicating dental disease, increasing proper function and improving cosmetic appearance. He is eager to answer questions thoroughly and enjoys educating patients about dentistry and their oral health.
Dr. Lafont has been living and practicing in Alabama for four years. He has been married for 26 years and has two children. His hobbies are fishing, playing games with the family, cheering for the New Orleans Saints, watching superhero movies with the kids and being an active member in his church.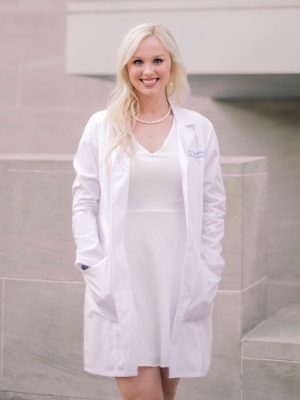 Dr. Cally Stubbs grew up in Wetumpka, AL. She received her Bachelor's Degree in Biomedical Sciences from Auburn University. While attending college, she competed for AU's IHSA Equestrian Club. Dr. Stubbs attended UAB School of Dentistry where she earned her Doctor of Dental Medicine degree.
Dr. Stubbs is excited to provide comprehensive dental care with an emphasis on improving esthetic appearance. She has completed training in Botox and Dermal Fillers and looks forward to providing that service to her patients.
In her free time, Dr. Stubbs enjoys spending time at Lake Martin with her fiancé, Alex, and their dogs, Bee and Allie. She also enjoys riding horses, cooking, and spending time on her family's farm.
Click the button below to request an appointment with the professionals at StoneCreek Dental Care and take the first step toward a beautiful, healthy smile!