Welcome
To Our Chattanooga Office

Like Us on Facebook

4600 Brainerd Road
Chattanooga TN 37411

HOURS OF OPERATION
MON: 8:00 a.m. – 5:00 p.m.
TUE: 8:00 a.m. – 5:00 p.m.
WED: 8:00 a.m. – 5:00 p.m.
THU: 8:00 a.m. – 5:00 p.m.
FRI: BY APPOINTMENT ONLY
Dr. Philip C. Carson graduated with honors with a BA from The University of Tennessee, Knoxville, in 1978 and went on to get his D.D.S. from the University of Tennessee Health Science Center in Memphis 1984. That same year, he joined his father, Dr. Charles A. Carson, in the practice of general dentistry, and continued to work with him for five years. Before his death from pancreatic cancer, Dr. Charles A Carson impressed upon his son the importance of keeping current with dental technology. As a result, our dentist participates in continued education to stay at the forefront of dental advances. Dr. Carson has completed more than 2500 hours in continuing education since graduating from dental school, including a Mastership Course in General Dentistry at the University of Alabama, Birmingham, 1993-1997 and Periolase Laser training at the University of Colorado, Denver, 2007.
Dr. Carson also maintains memberships in various associations and study groups to make sure that he keeps up-to-date with advances in dental procedures and techniques.
Dr. Carson is married to Susan Carson and is the father of two grown sons, Will and Jay. In his spare time, he can be found playing tennis or golf, riding motorcycles, snow skiing, or lounging with his rescue dog, Patches.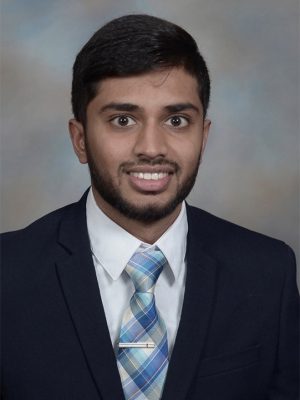 Dr. Ricky Patel grew up in Cartersville, Georgia and completed his undergraduate studies in biochemistry at Georgia State University in Atlanta. He obtained his doctorate degree from Case Western Reserve University School of Dental Medicine in Cleveland, Ohio.
In his spare time, he enjoys playing golf, watching a variety of sports and spending time with this family and friends. Dr. Patel is passionate about helping others and strives to treat every patient as he would his own family.
Click the button below to request an appointment with the professionals at Stonecreek Dental Care and take the first step toward a beautiful, healthy smile!