Welcome
To Our Trussville Office

5750 Bentley Way
Trussville, AL 35173

HOURS OF OPERATION
MON: 8 a.m. – 5 p.m.
TUE: 8 a.m. – 5 p.m.
WED: 8 a.m. – 5 p.m.
THU: 8 a.m. – 5 p.m.
FRI: By Appointment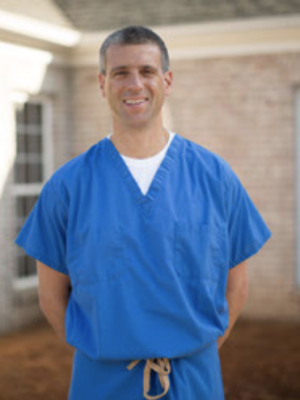 Dr. Nix has a reputation for being a caring dentist and has earned the trust of hundreds of patients in the Birmingham area. His history of providing quality dental care while forming lasting relationships with his patients has made him a favorite of families for years.
We like to keep things fun as much as possible to create a relaxing environment for our patients. We are a full service restorative dental practice, providing preventive dentistry, non-surgical periodontal care, various types of tooth-colored fillings, and smile enhancing cosmetic procedures such as teeth whitening, porcelain veneers, crowns, bridges, and dental implants. We focus on careful diagnosis of any problems that our patients may have with their teeth and gums. Then, we spend time consulting with our patients so they understand what needs to be done. We always honor our patients' concerns over finances and are sure to review those important issues prior to any treatment.
We truly enjoy welcoming new patients into our dental practice, getting to know and help them, and having them come back year after year!
Click the button below to request an appointment with the professionals at Stonecreek Dental Care and take the first step toward a beautiful, healthy smile!