Welcome
To Our Helena Office

4685 Highway 17, Suite C
Helena, AL 35080

HOURS OF OPERATION
MON: 8:00 a.m. – 5:00 p.m.
TUE: 8:00 a.m. – 5:00 p.m.
WED: 8:00 a.m. – 5:00 p.m.
THU: 8:00 a.m. – 5:00 p.m.
FRI: 8:00 a.m. – 12:00 p.m.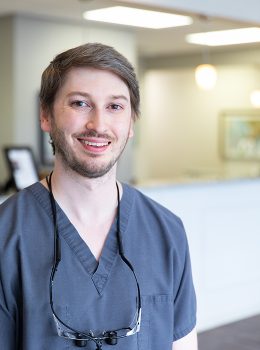 Dr. Taylor Banks was born and raised in Hoover, AL and graduated from Spain Park High School in 2007. Dr. Banks completed his undergraduate degree at University of Alabama, and graduated from LECOM School of Dental Medicine in Bradenton, FL, followed by an Advanced Education in General Dentistry residency through East Carolina School of Dental Medicine. Dr. Banks enjoys all aspects of dentistry, and is excited to be back in his hometown.
In his free time, Dr. Banks enjoys playing guitar, playing/watching sports, reading, and outdoor activities like hiking and kayaking.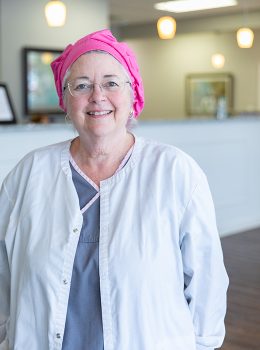 Dr. Ann B. O'Rear has provided outstanding dental care to North Shelby County for nearly four decades. She is passionate about educating patients of all ages on the importance of proper dental hygiene. She received her Bachelor of Science degree from the University of Alabama in 1977 and later earned her Doctor of Medicine in Dentistry from the University of Alabama at Birmingham's School of Dentistry. As a veteran of the industry, she is devoted to keeping up to date with the latest dental techniques to provide the best patient care possible and has completed over 800+ hours of Continuing Education courses. Dr. O'Rear is a lifetime member of the American Dental Association, the Alabama Dental Association and the Birmingham District Dental Association, as well as a member of the National Dental Practice-Based Research Network.
Dr. O'Rear and her husband, Philip, have been married for 42 years and share two daughters. In her spare time, she enjoys spending time with family, taking road trips throughout the South and reading a good mystery novel.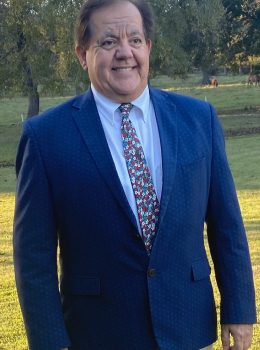 Dr. Chamoun graduated from the University of Alabama School of Dentistry in 1992. He also received a Master's Degree and a PhD in Biomedical Engineering from the University of Alabama at Birmingham. 
Dr. Chamoun is a resident of Mountain Brook, Alabama. He and his wife, Rhonda have five children and several family pets: two dogs, four cats, two birds and two fish. In his spare time, Dr. Chamoun enjoys paleontology, fossil excavation and collecting Alabama moonshine jugs. 
Click the button below to request an appointment with the professionals at Stonecreek Dental Care and take the first step toward a beautiful, healthy smile!